Reach a wider audience and attract more players with the help of video game porting. At Moonmana, we have vast experience in porting web, PC, console, and mobile games. We will help you erase the boundaries between platforms while maintaining all the gameplay features.
Game Porting
Services

we provide
We offer time- and cost-efficient game porting services. We work with a variety of platforms and ensure the highest quality of games after porting.
Porting a game within different platforms.
We start with a thorough analysis of the game and study the requirements of the target store. Our team can port an already-released game as well as a game under development.
Technological porting to Unity and Unreal Engine.
Full support from start to finish and post-launch maintenance.
Benefits

of our Game Porting Services
Game porting is among Moonmana's priority services. Our team has relevant experience in porting our own IPs and our clients' games. We have everything for successful porting: a team of experienced and highly-skilled professionals, expertise in top-notch technologies, and a flexible methodology that allows us to adapt easily to any project.
By choosing Moonmana, you will be rewarded with the following benefits:
1

Affordable game porting services cost

2

High-quality porting and optimization

3

A team with a proven track record and excellent skills

4

Transparent management and continuous communication

5

On-time delivery
We port games to
all
major
platforms
Our porting a game
process
Moonmana experts will cover you with a smooth and efficient game porting process. We ensure top-quality results and on-time delivery.
We complete the following steps to port your game:
1

Source code adaptation

2

Adaptation of the visual assets

3

Applying the middleware

4

CPU and GPU performance optimization

5

Gameplay elements adaptation

6

UI and control scheme creation

7

QA

8

Applying platform-specific requirements
Our
team

of Game Porting Developers
Moonmana brings together the best specialists in game development and porting. There are more than 50 dedicated experts in our team ready to take on porting a game for you. Our solid expertise and prolonged experience make us the market leader. Moonmana has been providing top-notch game porting services for 14+ years so we know well how to adapt your game to any required platform while maintaining all the key features.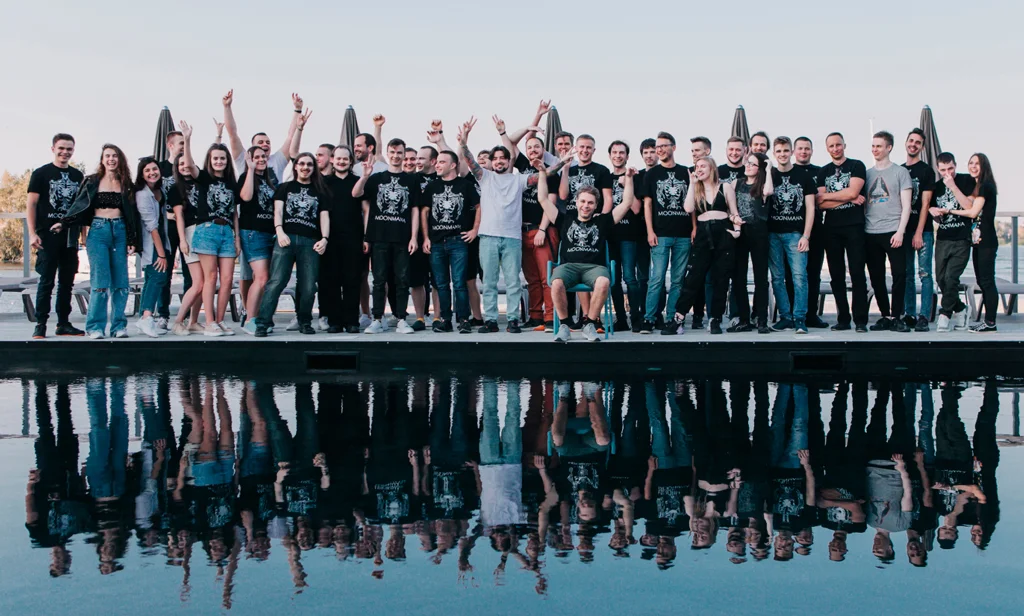 Our Game Porting Projects

from Windows to MacOS:
LEARN MORE
Pirates of Everseas
Adapted custom C++ engine to support new platform (MacOS)
UI/UX adaptation for different MacOS resolutions
Controls adaptation and support of MacOS keyboard
MacOS build preparation for review and submission
MacOS platform integration to CI/CD pipeline

From PC to Consoles:
LEARN MORE
Arcade video game
Porting a PC game (Unity engine) to consoles
Full compliance with PS5, PS4, Xbox One, Switch requirements
Achievements, Leaderboards, and Login integration for all consoles
Controls adaptation
Updating and developed new elements of boss behavior
Multiplayer improvement
Fixing bugs including existing ones in the initial PC version

from mobile to PC:
LEARN MORE
Pirates of Everseas
Porting the game to PC, including rewriting shaders from OpenGL to DirectX
Porting sound and file systems
Full compliance with Microsoft requirements
Implementation of native platform functionality, such as live tiles, app pins etc.
Implementation of new exclusive content available for the Windows store users only

From Mobile to Web:
LEARN MORE
Action racing simulator
Porting the game from 3D to 2D (from Unity to a proprietary engine)
UI/UX adaptation for Web without touch screen controls
Improvement and customization of game mechanics
New levels development
Collision handling, adaptation of objects movement trajectory and physics from 3D to 2D

FROM PC & MOBILE TO PC & CONSOLES:
LEARN MORE
3rd Person Action
Simulator
Porting the game from PC (UE3) and PC & Mobile (UE4) to PC, PS5, XBOX Series X/S
Merging 2 versions of the game from 2 engines
Fixing the new crushes and bugs, which appeared during the porting to XBOX
Implementing builds on XBOX and testing via GDK
Controllers integration and adaptation using UI Navigation plugin
Adaptation of achievements system on XBOX

From Mobile to Consoles:
LEARN MORE
Racing game
Porting a mobile game to consoles
Full compliance with consoles requirements: PS5, PS4, XBOX one, XBOX X series, Nintendo Switch
Achievements, Leaderboards, and Login integration for all consoles
Controls adaptations
Multiplayer improvements
Bugs fixing
Founded in 2008,
Moonmana

has been a global game porting company for 14+ years.
Game development and porting are our main focuses. We specialize in developing games of different types and genres.
We have gained long-term expertise and can port games to various platforms so there is no need to developyour games from scratch one more time. Moonmana will help you attract more new users while saving the development costs.
Our company works with top-notch game developers and publishers around the world: Warner Brothers, Glu, Rollic, Azerion, Gameforge, and others. Our team keeps expanding and growing its expertise.
In the course of working on projects, we are capturing the overall expertise, latest trends, and personalized approach. Our priority goal is to deliver first-rate games all over the world.
Moonmana has 30+ trusted partners all over the globe and 50+ successful projects in our portfolio.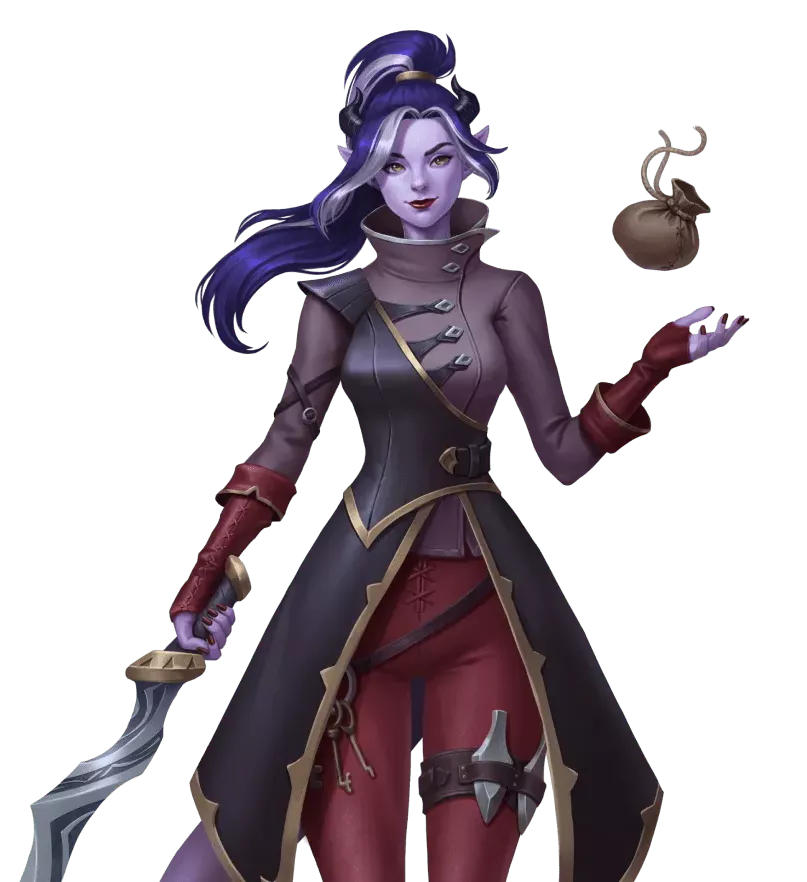 Our clients say


Moonmana team expertly intertwined meta from betting business into core game mechanics and integrated it with the real-life realm of football and betting. This successful project had 100,000 players DAU.
Sergey Berezhnoy
CPO



Great service delivered for our first milestone and we are looking forward to continue our relationship.
Catalin Barascu
CMO, IBM Central & Eastern Europe



I'm completely amazed on how Moonmana team takes, manages and supports the projects across every game development stage. They helped us much with game porting for XBOX, PS4, PS5 and Switch. Highly recommend!
Alexey Menshikov
CEO, Beatshapers



Moonmana full-cycle game development company is an amazing partner with a very experienced and skilled team. They develop high-quality projects with unique worlds, game mechanics, and easily overcome the obstacles.
Alexander Rösner
CEO



Moonmana's crew has been working closely with our in-house team of engineers, performing the perfect co-development synergy that culminated with the game release within a very strict deadline.
Andrey Zolotarenko
Co-Founder at Hitberry Games



We've worked with Moonmana on several projects and they have always been very professional, seamlessly integrating resources into our project teams. I'd recommend them to anyone looking for talented client engineers.
Aron Beierschmit
CEO, Laguna Games

What does it mean when a game is ported?
Porting a game allows for saving time and expenses since you do not need to develop a game from scratch for another platform. An existing game can be adapted for use on the required platform. A game can be ported either while it is under development or after its release. Porting helps to broaden the audience and reach new markets for less cost.
What do you need to start game porting?
Before porting a game, you should carefully study all the peculiarities of the target platform. Your next step is finding experienced specialists with the certification required for the game to be released. The game will be tested by the platform holders for technical compliance with the standards.
How long does it take to port a game?
When estimating the time required for game porting, you should consider such factors as controls optimization and game complexity, the game architecture, the type of engine, languages, and libraries used etc. 
If you want to know how long it will take to port your game, reach out to us now, and our experts will make a thorough analysis and give you feedback.
Is porting a game difficult?
Porting a game is a time-consuming and complex process because every platform as well as every game is unique. For the porting to be successful, it is crucial to start with a thorough analysis of all the requirements and peculiarities. This takes a team of game porting developers who possess deep knowledge and relevant experience.
Why outsource porting your game?
If you opt for outsourcing game porting services, you will get several benefits. Among them are:
Advanced specialists. Choose an outsourcing company that focuses on porting services. They have years of experience and know all the pitfalls of this process. Outsourcing developers will port your game and provide its smooth release on the required platform.
Saving time. It's better to hire outsourcing developers than try to figure it out yourself in case you do not have enough knowledge and skills. Specialists will complete the tasks much faster so you can free up your time to solve other issues. 
Reducing expenses. Experienced game porting developers know where to start and how to approach porting for various platforms. Turning to outsourcing companies is cheaper than having your in-house team because you hire and pay specialists only when required.
How much does porting a game cost?
Game porting costs depend on numerous factors. First, consider who performs the porting – your in-house team or outsourcing developers. The price also varies according to the game's complexity, the architecture of the required platform, engine, libraries used, controls optimization, your requirements in terms of timing, etc. 
Contact Moonmana now and we will estimate the porting expenses for your project.
Contact us
Do you have an idea and would like to come in to discuss your game project requirements? Just hurry up and contact us. Submit the form and let's check how we can cooperate.